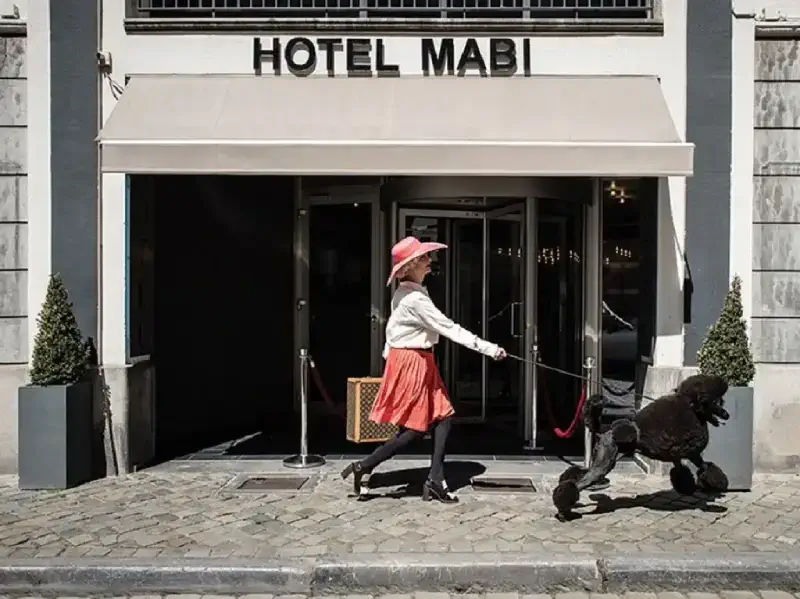 In over ten years of helping hotels to open and remodel successfully as a Hotel Management Company, we have seen time and again at XOTELS how indispensable a hotel feasibility study is.
We have also seen how many would-be hoteliers simply assume that their vision will succeed, without conducting any notable research on building a hotel business that will be consistently profitable and competitive. 
In this article, we look at the steps involved in carrying out an effective hotel feasibility study and provide practical examples on how to obtain one effectively.
What Is a Hotel Feasibility Study? 
As the name suggests, a feasibility study investigates your hotel, resort, or hostel proposal to see if it is feasible as a sustainable and profitable business model. It does so by considering its viability relating to market, location, costs and financing. Typically, hotel feasibility studies are completed by external consultants who review the overall value and quality of the proposed project from an independent third-party point of view.
Below you will find a template and plan of approach our team of expert hotel consultants takes to put together a comprehensive validation report, based on the financial and market analysis, to determine the viability of a new hospitality project or lodging concept.
The Importance of a Hotel Feasibility Study
A feasibility study and hotel business plan form the cornerstone of your preparations for your new or remodelled hotel. It shows investors how they will receive a return on their investment (ROI, and if you´re able to stand out by producing an innovative hotel concept. It is therefore ill-advised to proceed without carrying out this crucial investigatory and illuminatory step.
How to do a Hotel Feasibility Study (Example)
1. Location Analysis
Studying proposed sites for your hotel or resort aims to answer a number of questions critical to the success of your hotel project. 
What makes the location an attractive site?

Is there a supply of labour sufficient in number and quality?

What human resource costs can be expected?

Is the hotel supported by easy transport links?

What are the potential risks and advantages associated with the local area?
2. Total Costs Calculation
Starting your own hotel business involves a large scope of expenses that have to be investigated including development and architectural costs that are incurred prior to opening. 
Then there are the operating overheads which the hotel will incur, including:
Licences (consider government restrictions, taxes, zoning limitations, sustainability requirements)

Franchising (whether it will be an independent or franchise hotel)

Taxes

Equipment

Amenities (e.g. F&B outlets, swimming pool, spa, parking, and their upkeep costs)

Furniture

Insurance

Human resources

Inventories

Electricity

Water 

Future refurbishments
3. Local Hotel Supply and Demand Investigation
This involves analyzing all competition in the local area according to your selected concept type (hotels, resorts, hostels, apartments). Chiefly, their competitiveness. Information can be found on tourist boards, tour operators and travel research groups. Knowing local hotel supply and demand helps in projecting occupancy levels and rates for your hotel, one of the key elements in establishing its economic feasibility. Ask questions about competitors such as: ¨What has their performance been like during the past years in terms of ADR, RevPAR, and occupancy levels?¨.
4. Room Rates and Year-round Occupancy Levels
After establishing hotel supply and demand, your own hotel's competitiveness, your projected operating costs, desired ROI, and crucially, benchmarking your competitor hotels, you can focus on room rates to see which ADRs (Average Daily Rate) you can anticipate. Year-round projections for demand will go a long way to informing your pricing decisions.
5. Establishing and Projecting Hotel Revenue Sources
The main sources of revenue for your hotel will come from room stays, food and beverage, and events such as conferences and meetings. Using your projections for average year-round room rates and occupancy levels, you can project sales from different revenue sources, including food and beverage, leisure and events (learn everything about these subjects in our online Revenue Management eBook or pdf version of our Revenue Management Book).
6. Hotel Feasibility Study Projected ROI
One of the most important parts of your hotel feasibility study is the projected ROI. ROI is worked out by using a number of metrics, including internal rate of return (IRR), net present value (NPV), debt coverage ratios and discounted cash flow (DCF), as well as others. They help to show if the investment return is enough to proceed and if you will need to find financing from elsewhere.
If so, will the lenders of this capital be content with the projected ROI? If not, the hotel proposal can be abandoned altogether or it can be altered to make the return on investment attractive enough to proceed, such as changing site, tweaking room rates and reducing costs. A clear and comprehensive report is what banks, institutional or private investors (family offices) will be looking for.
Hotel Feasibility Study Cost
Assembling a well-written and thorough hotel feasibility study is a comprehensive and time-consuming process. For this reason, feasibility studies don't come cheap but as they always say: you get what you pay for. Ultimately, cheap means expensive in the long term or can even prevent you from getting your project off the ground since it will be tough to convince banks and other stakeholders that your concept is worthwhile and carries value for them.
Hotel Feasibility Study – The Final Word
As you can see, a hotel feasibility study is extensive, and with good reason. It gives you and all interested stakeholders such as other investors a much clearer picture regarding the costs involved, whether the return on investment is desirable, and helps in deciding how to proceed. 
A feasibility study is largely seen as an indispensable step, and our hotel consultants recommend this vital step is carefully completed for serious hotel proposals and accompanies the business plan in forming a blueprint for success.
Wishing you the best of luck in preparing your hotel feasibility study.
Cheers,
Patrick Landman
PS. Need help writing a solid feasibility study or business plan? XOTELS offers help through a wide range of hotel consulting services to get your plans on the right track!